The 15th Annual Learning On Screen Awards took place at the Curzon Soho on Thursday 25th April with an Open University documentary, The Fires That Foretold Grenfell, winning the prestigious Broadcast Award for its hard hitting, investigative filmmaking about how the Grenfell disaster could have been avoided. Judges described the documentary, directed by Jamie Roberts as "arresting, artfully made and well-researched, with a strong emotional impact."
Elsewhere there were wins for Royal Holloway University of London, who beat off stiff competition from BBC Bitesize with their film 'How Television Used To Be Made' in the Online Education Award, plus University of Sheffield (Promotional Film Award), University of Bath (Educational Film from a University) and independent production company True Tube (Educational Film from other organisation/individual).
The highly competitive Student Film Awards section saw filmmakers from Truro & Penwith College, Goldsmiths, University of London, University of Sheffield, and Middlesex University, London take home the top prizes.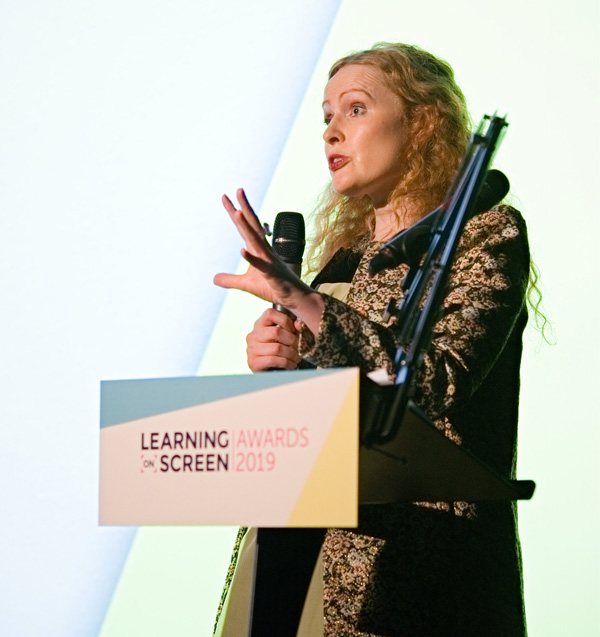 Professor Kate Williams, historian, author and television presenter said she was "overwhelmed with the wealth of incredible talent and groundbreaking investigative work, the passionate, committed film making, and excited by the innovation and creativity and thrilled by the wealth of talent on display in the student awards section," adding that it was "a great privilege to meet the young filmmakers making their first forays into the industry and looks forward greatly to seeing their future successes."
The Learning on Screen Awards were sponsored by ERA and the Open University, with support from online crowdfunding platform, Kickstarter. The Jury Prize was won by University of Sheffield with their *Safe Sheffield Drugs Campaign: Risks* (director: Matt Exton) and the prestigious Premier Award was won by Middlesex University London for Chopsticks!! (director: Aeddan Sussex). A special Sustainability award was developed with albert, a BAFTA backed initiative to promote more environmentally friendly film production, and won by University of Exeter for *Climate Change: Solutions* – (directors: Tim Lenton, Damien Mansell & Liam Taylor).
CEO at Learning on Screen, Virginia Haworth-Galt said, "The Learning on Screen Awards shine a light on the very best of educational television and provide a vital platform to showcase, celebrate and evaluate the wealth of talent produced by and within our UK universities and colleges. We couldn't be happier with the 2019 Awards and look forward to celebrating with a brand new crop of films in 2020.