Overview
Introduction
This teaching resource focuses on contemporary debates in the field of academic film star studies and celebrity culture. The clips included here take as their starting point, discussions around the role, representations and responsibilities of a recognisable persona; the relationship between on and off-screen images and the ways in which stars and celebrities can be used as social barometers. Much of the work here is underpinned by and responds to seminal debates as they continue to resonate for contemporary audiences, asking us to think about the construction and circulation of images and the relationship between stars and social context.
The clips take us through questions around ageing star images, and the repercussions of ageing dis/gracefully in the limelight and under the spotlight. The importance of youth and appearance to star images is negotiated as we move to and through space and time to a near-unique depiction of a Time Lord who, according to the character biography, is beyond markers of gender, ethnicity or ageing …and yet we find the popular commentary offers a hierarchy of preferred performers in the role. Returning to questions of appearance and attractiveness, we switch from film stardom to celebrity culture and the seemingly ubiquitous Kardashian clan. However, rather than return to questions around youth, beauty and ageing, The Case of Kim Kardashian playlist asks us to think about the ways in which one of today's most recognisable female figures opens up a discussion around in/fertility and non-traditional family building. Perhaps shedding light and popular insight on a sensitive topic rarely spoken about in polite conversations of mainstream entertainment. This reminds us of the potential scope and reach of recognisable faces to use their fame for an advocacy and activist agenda. What we find in the final playlists, however, is the ways in which such scope, reach, and what is termed patriarchal power can also be used in unscrupulous and unpalatable ways.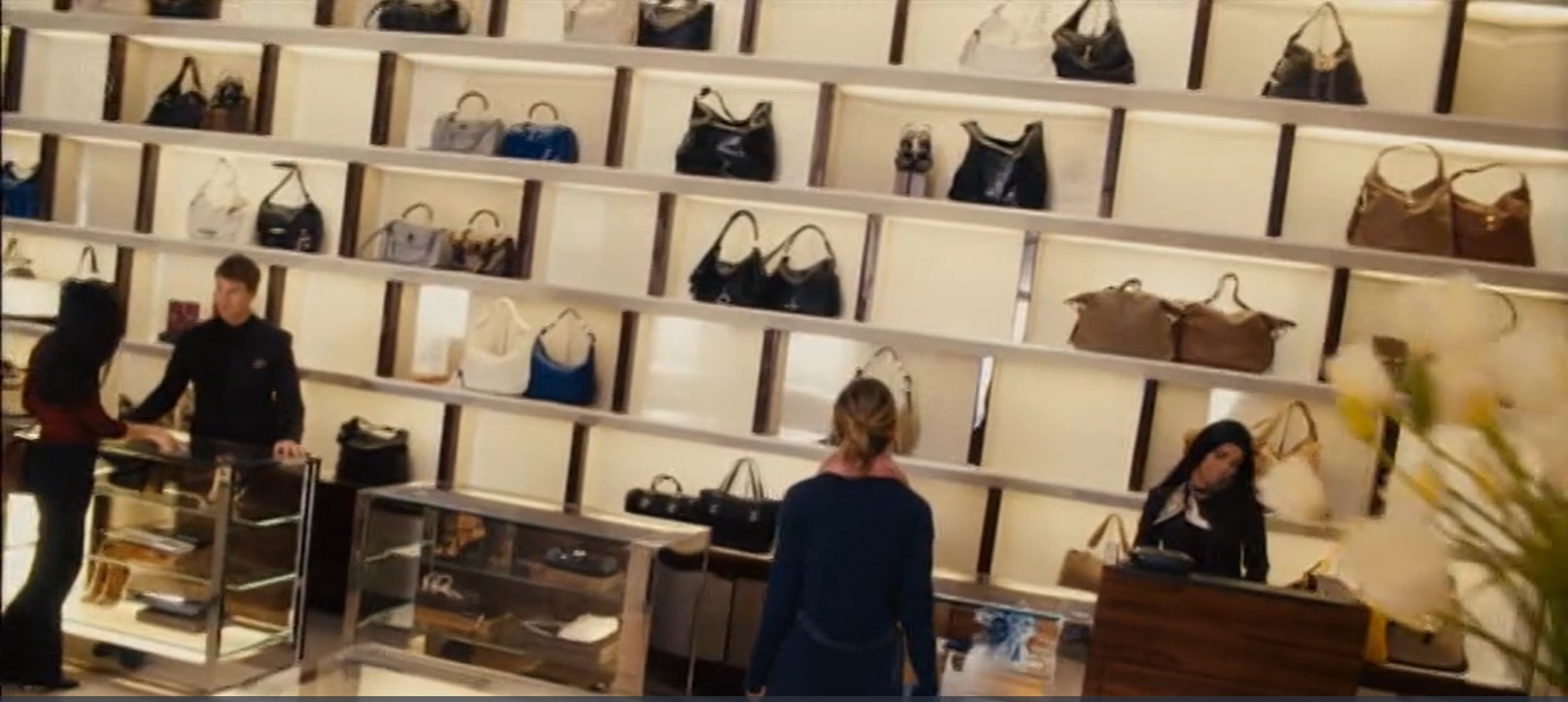 Just Go With It (Channel 5, 2011)
In short, a critical analysis of contemporary film stars, celebrities and more recent influencers remains crucial. We spend time, energy and expense with these individuals on our screen and in our feeds, and as such, it remains crucially important that we understand who is speaking, what is being said and by extension who is being ignored or overlooked in contemporary entertainment.
The playlists included here have stemmed from my work with second year undergraduate students on the 'Stardom and Celebrity' module at Bath Spa University.
This playlist aims to engage with the double standards of ageing that infiltrate the discourses of the ageing female celebrity through the actress Jenifer Aniston. After divorcing fellow Hollywood superstar Brad Pitt, Anniston's 'star vehicle' (Dyer, 1998: 62) completely transformed from the glamorous girl to the desperate spinster through both the gossip industry and the narratives of her on-screen characters. Featuring a range of moments from Aniston's career and wider publicity, the clips shed light on the paradoxical values of a Neo-Liberal and Post-Feminist culture that Aniston falls victim to, in which the female celebrity must act in accordance with the expectations of natural ageing whilst utilising advances in the beauty industry as a display of self-surveillance in opposition to her male counterparts.

Watch the clips and consider the ways in which quintessential femininity is routinely intertwined with youthful appearance and attractiveness, asking us to reflect on how A-list female film stars, whose star image is based on such youthful femininity, are viewed as they age in front of the camera. Consider too how attention is drawn to the public vilification of female stars both for ageing gracefully and for their efforts to maintain their youthful visage and physiques in opposition to their male counterparts.

Curator: Daisy Hadley
Here we look at the ways in which the teen heartthrob of the High School Musical franchise has worked with his 'pretty' star image through several films, genres and indeed decades. What is interesting is that although seminal work from film stardom assumes that film stars routinely play to type (i.e. they stay within genre boundaries), Efron is able to maintain a rigid star image that crosses comedy to true crime, music to mayhem.

Consider the ways in which Efron, like Aniston in the playlist above, is able to (re)work his star image once the youthful appearance and playful demeanour.

Curator: Chloe Lawrence
When Richard Dyer penned the seminal Stars back in the 1970s, foregrounding the importance of star image to the establishment of a character, the assumption was that we were talking about a single star across roles, rather than multiple stars in a single role. The clips in this playlist represent the careers of Christopher Eccleston, Peter Capaldi and Jodie Whittaker, all of whom were well established before playing the Doctor in Doctor Who. The playlist aims to reframe Richard Dyer's framework on the perfect, selective and problematic fits of film stars in a television context, and for Whittaker, showcase how female stars are put under more scrutiny for adopting a selective fit.

Consider the rare if not altogether unique case of the Doctor Who franchise, and reflect on the question of gender, genre and performance in the development of 'fit' between role and star/s.

Curator: Joseph Warne
The spectrum of parenthood on display in modern celebrity society is more diverse than ever, yet vast media criticism remains. Whether we are witnessing misreporting of miscarriage, prejudice towards same sex couple families, the concept of 'too posh to push', or scandal of cheating partners, celebrity parenthood is an item of scrutiny. It has long been noted that the media we consume aids in our understanding of society- yet the images placed in front of us are perpetuating idealistic and traditionalist norms. The clips in this playlist comprise of images put forward within popular media, highlighting the struggles of the pronatal period, and celebrities' futile attempts at breaking down barriers surrounding non-traditional parenthood. Beginning with the cult classic of Grease (1978) and its constructions of teen pregnancy, we then journey through 1990 sitcom ideations, to real world representations of the 21st century and the case study of Kim Kardashian. As one of the most highly commented on celebrity family units, it is unsurprising that the Kardashian surrogacy story is the epitome of scandal and backlash. These examples all work to showcase the points of difference subjected to harsh assessment by followers of celebrity culture. Ultimately though, this exploration poses a complex question- why are we so quick to aid in the deformation of the celebrity image in the context of family building, and what does this mean for us as a society? If one considers, as theorists such as Dyer, Durgnat and Walker state, that stars must be understood to speak for and about specific social periods, then the sheer scope and reach of Kim Kardashian must put her in a position to say something, anything, about the contemporary period.

The clips suggest that on top of opening up a dialogue about fame, talent and body politics, Kim Kardashian's non-traditional family building has brought conversations around surrogacy, fertility treatments and technologies in to the mainstream. Not, it is worth noting, without controversy.

Curator: Nell Sydenham
In a patriarchal capitalist society, the figure of the (usually) male auteur celebrity gains unprecedented amounts of power amongst audiences and within the industry. At its most unhinged, this level of power is translated into the real-life abuse and assault of women at the hands of these auteur celebrities, often going unpunished. The clips in this playlist take us through the concerning, and sometimes criminal behaviours of male auteurs of mainstream Hollywood, drawing attention to crucially important questions around power, pleasure and performance.

After watching the clips, consider: is there something unique about the work of a unique visionary and the power that routinely aligns with that role that can overstep personal, professional and indeed legal boundaries in the name of their craft?

Curator: Darcy Whitaker
The rise of Cancel Culture is affecting stardom; from social media stars to actors and comedians, to authors. Although it is a fairly recent term, there are a vast number of cases demonstrating the damaging effects it can have. This playlist includes videos, clips and radio excerpts providing further information, debates and examples regarding the idea of being "cancelled". Celebrities have sparked controversy and outrage, furore and vilification since film stars emerged wide eyed from the constraints of the studio era, and celebrity culture spawned a new generation of personal confessions. It is only more recently that we have started to talk about 'cancelling' those in the public eye for opinion, comments, performances and politics be they from current social media profiles or bygone comedy routines.

The clips outline the emergence and development of cancel culture. Consider the following questions:

• Is this a useful stance for democratic thought?

• What happens to freedom of expression?

Curator: Ellie Stahl