Sandra Horne

ACTT (Union) Equality Officer
Horne, Sandra (ACTT Equality Officer)
Sandra Horne was born in Partick, Glasgow, in 1947 and became the first Equality Officer of the film and television trade union, ACTT, in 1982. She graduated from Glasgow University with a degree in History and Politics in the 1960s. Her early career in the Industrial Relations departments of Rolls-Royce and the Engineering Employers' Shipbuilding and Ship Repairers Federation provided Sandra with an insight into industrial relations practice from the perspective of both the employers and the workers on the shop floor. She subsequently worked for the Commission on Industrial Relations, a government body established to investigate the conditions of industrial relations in Britain, and then as a Branch Organiser for the NALGO Gloucestershire County Council branch. Sandra worked as an Equality Officer in the ACTT between 1982 and 1987, taking a short break in 1985 to stand in as the National Organiser of the ITV Division, a role to which she was permanently appointed in 1987. In this interview Sandra primarily talks about her experience of work as an Equality Officer, discussing the impact of the role on the visibility of women's issues on the trade union agenda and the participation of women members, as well as the hostility she encountered from the male-dominated union membership. She also contextualises her experiences within the climate of the 1980s, considering the consequences of anti-trade union legislation and the casualization of the film and television industries.
NALGO – National and Local Government Officers' Association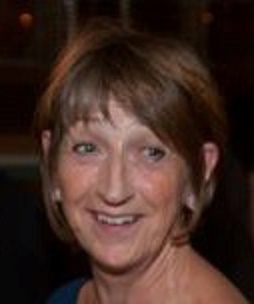 Interview
This Interview is protected. Please Sign in with your home institution.
How to cite this page
Women's Work Oral Histories/Oral Histories/Frances Galt, Women's Work in British Film and Television, https://learningonscreen.ac.uk/bectu/Oral Histories,Sunday 26th September 2021.
WOMEN'S WORK ORAL HISTORY PROJECT

Terms of Use:

By accessing this recording and transcript I confirm that I am a student or staff member at a UK Higher Education Institution or member of Learning on Screen and agree that this material will be used solely for educational, research, scholarly and non-commercial purposes only. I understand that the recordings and transcripts may be reproduced in part for these purposes under the Fair Dealing provisions of the 1988 Copyright, Designs and Patents Act. For the purposes of the Act, the use is subject to the following:

The work must be used solely to illustrate a point
The use must not be for commercial purposes
The use must be fair dealing (meaning that only a limited part of work that is necessary for the research project can be used)
The use must be accompanied by a sufficient acknowledgement. Guidelines for citation and proper acknowledgement must be followed (click here).
It is prohibited to use the material for commercial purposes and access is limited exclusively to UK Higher Education staff and students and members of Learning on Screen.

I agree to the above terms of use and that I will not edit, modify or use this material in ways that misrepresent the interviewees' words, might be defamatory or likely to bring BUFVC, the University of Leeds or my HEI into disrepute.