Bollywood's India: Hindi Cinema as a Guide to Contemporary India by Rachel Dwyer (Reaktion Books, 2014), 296 pages, ISBN: 978-1780232638 (paperback), £17.95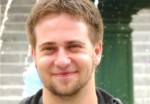 About the reviewer: Dr Deimantas Valančiūnas is a Lecturer on Hindi and Indian cinema at the Vilnius University, Centre of Oriental Studies and lecturer of Film and Cultural studies at Vilnius University, Department of English Philology. He has written such publications as 'Introduction: from highbrow to lowbrow. Studies of Indian b-grade cinema and beyond', as well as 'Indian Horror: Western monstrosity and the fears of the nation in the Ramsay Brothers' "Bandh Darwaza"' for the Vilnius University Journal.
Popular Indian cinema has received an increasing academic attention in the past ten or so years, however, despite these numerous writings on the subject, concise, introductory type of books aimed at a wider circle of readers are still few. Bollywood's India by Professor Rachel Dwyer is a book that will undoubtedly contribute to this area of Indian film studies. Rachel Dwyer is one of the leading scholars of popular Indian cinema and the author of numerous books on the subject. Her latest book Bollywood's India encapsulates much of her expertise not only on popular Indian film historiography and research, but also on Indian culture and society. Therefore, even though this book may not be considered as a strictly academic work, it never loses its critical perspective moreover that the author successfully combines scholarly criticism with her own personal reflections, experiences and passion for the Indian films discussed in the book, which makes Bollywood's India a delightful read.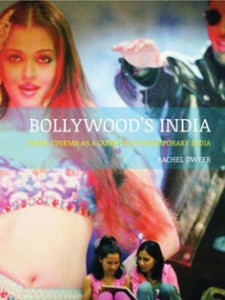 Bollywood's India consists of seven chapters, each of them concerned with a different thematic aspect of popular Hindi (or 'Bollywood') films. The range of topics covered in the book is indisputably broad, ranging from religion, caste, family and gender relations to emotions, romance, work and lifestyles. Even if these thematic blocks do seem at first to be too broad for an in-depth investigation, it works well within the argumentative framework of the book and also due to the limited selection of films, because Bollywood's India concentrates on Hindi films of the last two decades. The economic liberalization in India in 1991 is marked as a point of departure in the book. After the economic liberalization India completely reshaped and altered its economic structures, which resulted in dramatic social and identity changes, making this year 'as important and watershed in India's history as 1947' (p. 14). Rachel Dwyer thus interprets and contextualizes Hindi films within a larger framework of India's history and socio-cultural transformation. She investigates films as a collective imagined text, a modern mythology – not as a reflection of society, but rather a platform, where the industry and spectators together imagine the nation and where India's people see themselves, their country and the changes through the narratives, characters and music of the films. The last chapter of the book which examines two versions of the same film (Agneepath, 1990 and 2012) is a great concluding chapter and example of how historical zeitgeist shape and alter film narratives and aesthetics in order for them to remain intact with the cultural and social imagining.
The filmography is impressive and the films range from some of the most popular and high grossing films of the last two decades to very recent arthouse and independent films. A number of films, however, are given greater attention in the book (e.g. Dilwale dulhania le jayenge, Hum aapke hain koun..!, Kuch kuch hota hai, Dil chahta hai etc.) and that naturally creates a slight repetition through the chapters, but that is inevitable because these are iconic films and definitely require considerate attention in a book like this. Even though the focus in Bollywood's India is on films post-1991, there are constant references to many classical older films (notably those of Guru Dutt, Raj Kapoor and early Amitbh Bacchan), and this gives a nice retrospective look at the development of Hindi films' themes and the narrative changes.
It is safe to say that Bollywood's India is aimed at a very broad readership. Indian film scholars will find some fresh and exciting ideas (the first three chapters are particularly noteworthy) or the book may serve as a good introduction to the subject for the newcomers as well. It is excellent for the students of film studies as it provides a detailed decryption of different aesthetical and narrative devices specific for Indian film, but it is also a valuable read for Indian film enthusiasts and fans as well. Finally, the most important and valuable aspect of this book is that it is as much about India, as it is about Indian cinema, making it a great source book for anyone interested in India and its cultures.
Dr Deimantas Valančiūnas