Judging and Assessment
How we judge the awards and the assessment process.
Once submitted, your film will be assessed in two stages: firstly, by Learning on Screen's specialist staff, and secondly by a panel of external judges. The judging panel will represent diverse perspectives from the education and creative industries, including academics and media and film industry experts from a range of disciplines.
The primary focus for the judges will be the quality of the films submitted, as evaluated against the category-specific criteria. CLICK HERE to see our award categories and criteria. The information text accompanying your entry is also important as it sheds light on the film's educational objectives. Be sure to craft these submissions thoughtfully and clearly.
Submissions that do not meet our eligibility criteria, are incomplete or deemed fraudulent or inappropriate will be disqualified without further consideration. Unfortunately, due to the high volume of entries, individual feedback will not be provided for unsuccessful submissions.
Successful Entrants
For those whose entries are successful, notifications regarding nominations will be sent by the end of March 2024. Here's a timeline to guide:
Autumn 2023: Awards launch
February 2024: Awards deadline
February 2024: Judging begins
March 2024: Shortlist notifications and announcement
April/May 2024: Winners revealed at the BFI Southbank Awards ceremony
Please note: all nominees will receive a digital badge to proudly display on websites, add to email signatures and share on social media platforms. Each winner will receive a single trophy, with the option to order duplicates at additional cost after the ceremony.
Our Judging Panel
We are proud to highlight that our awards are reviewed by a judging panel of experts from the within the film industry. It is our aim to ensure your work is seen and judged by people who understand what makes a great film.
We will soon be announcing our judges for the 2024 Awards. In the meantime, please take a look at the amazing judges from last year.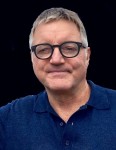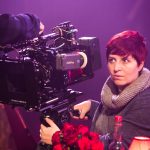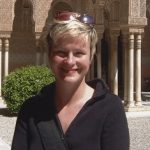 David Lowe is a composer and producer working primarily in television, both in the UK and internationally. His music fronts some of the most popular shows on TV today including the themes for BBC News, The One Show, Countryfile, Panorama and Grand Designs. David has been awarded Honorary Doctorates from Staffordshire University and Birmingham City University and is a member of BAFTA and the Ivors Academy of Music Creators.
Maeve O'Connell is an award-winning cinematographer whose work includes Drama (features Trick or Treat, And Then I Was French, You (Us) Me, X: Past is Present), Documentary (A Soft Rebellion In Paradise), Music Videos (Bring Me The Horizon, Bullet For My Valentine, Architects) and Commercials (Haribo, Pampers, Unicef). She is a London Film School masters graduate and teaching fellow in cinematography and filmmaking at Royal Holloway University of London.
Dr Inge Ejbye Sørensen is Lecturer in Media Policy at Centre for Cultural Policy Research, University of Glasgow. She advises the House of Lords Communication Committee, the Scottish Parliament, national screen agencies, regulators, and trade unions. She is on the editorial board of the Nordic Journal of Media Studies, a founding editor of the pioneering, peer-reviewed journal of academic video, Audiovisual Thinking and a reviewer for UKRI. Having worked in the television industry for two decades, Inge is an award-winning producer of documentary and fiction with credits from the BBC, Channel4, Channel 5, STV and National Geographic.

Inge's research interests are the practices, policies and political economy of national and international screen industries with particular focus on Public Service Media, VOD and streaming services; screen agencies, institutions and funding models; and interactive, mixed reality and VR documentary and fact-based media.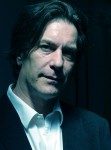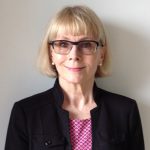 Dr. Rhys Davies is a Senior Lecturer in Creative Sound Design in the Media Arts Department, Royal Holloway College. He started his career working as a sound designer at The Wolsey Theatre in Ipswich, and in 1993 moved to London to work as a Sound Technician at Goldsmiths College. During that time, he worked as a freelance theatre sound designer, and also established himself as a freelance television composer and post-production sound designer, working for the BBC, Sky and Disney. In 2002 he was appointed as a lecturer in Creative Sound Design at Royal Holloway.
Mette Hjort is Professor of Film and Screen Studies and Head of the School of Film, Media and Journalism at the University of Lincoln, Chair Professor of Humanities and Dean of Arts at the Hong Kong Baptist University (on leave), Affiliate Professor of Scandinavian Studies at the University of Washington, and Visiting Professor of Cultural Industries at the University of South Wales. Mette holds an Honorary Doctorate in Transnational Cinema Studies from the University of Aalborg and has served on the Board of the Danish Film Institute (appointed by the Danish Ministry of Culture). Mette is co-editor, with Andrew Higson, for the Palgrave European Film and Media Studies series. Her current research focuses on sustainability and green filmmaking, cultures of care in the screen industries, and moving images as they relate to public value in the context of health and well-being. Mette has previously served on the jury of the Zanzibar International Film Festival, has supported the training of African filmmakers at IMAGINE during FESPACO in Ouagadougou, Burkina Faso, and has produced a commissioned report for FilmLab Palestine which was presented to stakeholders during the "Days of Cinema" festival in Ramallah.
Jonathan Sanderson worked in science broadcast from 1994, producing family and engineering series including the classic children's show How2. In the wider STEM engagement sector his clients have included NESTA, Gatsby, the Wellcome Trust, The Royal Institution and Abu Dhabi Science Festival. He has recently joined Think Physics, an initiative from Northumbria University, Newcastle.
For all the latest updates, including news about our 2024 judges, be sure to follow us on our social media platforms.