Filmmaking and Copyright Law
A new and exciting FREE course aimed at explore the different copyright aspects of the filmmaking process, with a focus on the lawful reuse of existing materials in video essays and other research-based videos.
Starts: Monday 18th December 2023
About the Course
This brand new course was created as part of the 'Audiovisual Voices – Unlocking the Lawful Use of Archive Material in Filmmaking' project, funded by the UK Intellectual Property Office. The online course will consist of four sessions plus an online film festival where students will be able to showcase their work and get feedback from a film academic, a copyright expert, and the other students. All sessions to be delivered online via Microsoft Teams.
Although free to attend, students will be required to complete a short application for us to understand their filmmaking experience, their level of confidence and understanding of copyright law, and any specific concerns they may have prior to the training.
Who Should Attend
The course is aimed primarily at postgraduate researchers with an interest in disseminating their academic work via video essays and other research-based videos. However, anyone with an interest in research-based filmmaking and copyright law will be eligible. In their application, students will need to demonstrate basic filmmaking skills. Preference will be given to researchers already working on a film project or at least with a well-defined idea for a project.
Breakdown of the sessions
Session 1: Introduction to Video Essays (2-3 hours) with a film academic
Overview of video essays

Exploration of different styles and approaches to creating video essays

Examples of video essays

Q&A session
Session 2: Copyright in Pre-production (1.5/2 hours)
Understanding copyright basics and its importance in film production

Exploration of copyright law and its application in pre-production stages, in particular: idea-expression dichotomy; types of protected works and protection criteria; economic, moral, and related rights.

Discussion on planning and budgeting: getting permission vs copyright exceptions

Case studies and examples highlighting copyright issues in pre-production
Session 3: Copyright in Production (1.5/2 hours)
Overview of copyright considerations during the production phase

Exploration of lawful reuse: copyright duration, copyright exceptions and open licences.

Getting permission: licence vs assignment of rights

Case studies and examples highlighting copyright issues in production
Session 4: Copyright in Post-production (1.5/2 hours)
Examination of copyright challenges faced in post-production

Exploration of copyright implications for editing, sound design, and visual effects, including the reuse of existing music (rights clearance vs royalty free)

Introduction to proper attribution and crediting practices

Overview of protecting your own work and dissemination: summing up the copyright aspects explored in previous sessions

Q&A session to address specific copyright concerns of participants
Final Assessment: Film Festival and Feedback (1 day)
Participants showcase their completed video essays in a "film festival" setting

Evaluation and feedback provided by the film academic and copyright expert

Discussion on strengths, weaknesses, and potential improvements for each video essay

Opportunities for peer-to-peer feedback and collaborative learning

Participants encouraged to enter their work into the Learning on Screen Awards
Course Date and Time
This online course is made up of five sessions:
Session 1: Monday 18th December 2023

Session 2: Tuesday 19th December 2023

Session 3: Thursday 21st December 2023

Session 4: Friday 22nd December 2023

Session 5: Tuesday 23rd January 2024
This course is 100% FREE but spaces are very limited.
To book your space, please download and complete the Application form below and email to courses@learningonscreen.ac.uk
Meet the Instructor/Presenter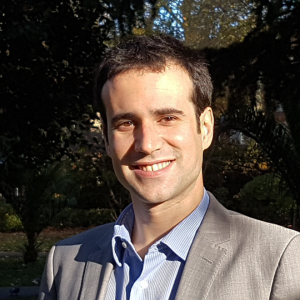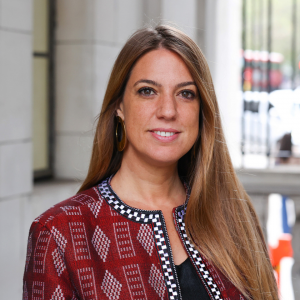 Bartolomeo Meletti is the Education and Research Executive of Learning on Screen, a membership organisation specialised in the use of moving image and sound in education. He also works as Creative Director for CREATe, the Centre for Regulation of the Creative Economy at the University of Glasgow. In this capacity, he has led the development of CopyrightUser.org and CopyrightUser.EU, independent online platforms intended to make UK and EU copyright laws accessible to everyone.

Previously, Bart worked at the British Film Institute and the Digital Catapult on secondment from CREATe, and held research and media production positions at CIPPM, the Centre for Intellectual Property Policy & Management (Bournemouth University), where he is currently a Visiting Fellow; and at CEMP, the Centre for Excellence in Media Practice (Bournemouth University).

In 2015, and alongside Professor Ronan Deazley, Bart received the Arts and Humanities Research Councils (AHRC) Award for Innovation in Film. This was for their work 'The Adventure of the Girl with the Light Blue Hair', the first episode in 'The Game is On!' webseries.
Estrella Sendra is Lecturer in Culture, Media and Creative Industries Education (Festivals and Events) at King's College London. She is a researcher, educator, journalist, and festival worker interested in the relationship and collaboration between research, practice and pedagogy. She is a Fellow of the Higher Education Academy, nominated to the King's Education Awards in 2023 and recipient of the SOAS Director's Teaching Prize for Inspirational Teaching (2020). In 2022, following her organisation of an event for Black History Month, she was awarded the 'Outstanding Experience University of Southampton Festival Digital Engagement Pioneer Awards'.

She is the co-author of the 'Introductory Guide to Video Essays', available at Learning on Screen (2020) and the author of 'Video Essays: Curating and Transforming Film Education through Artistic Research' (2020). She is an associate editor in Screenworks, the peer-reviewed online publication of practice research in screen media. Her most recently published video essays include 'Film as Sound Art: Embracing Love through Extra-diegetic Sound in Nadine Labaki's Caramel' in Open Screens (2023) and 'Displacement, Intimacy & Embodiment: Nearby Alain Gomis' Multi Sensory Cinema', in [in]Transition: Journal of Videographic Film & Moving Image (2022).