Is there still more to learn about Alfred J. Hitchcock, already the most written about filmmaker in the history of the medium? Professor Charles Barr offers a fresh perspective and details of his new research into 'Unknown Hitchcock'.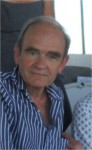 About the Author: Charles Barr taught for many years at the University of East Anglia, and more recently in the USA and in Dublin. He is currently a Research Fellow at St Mary's University, Twickenham, and is active on the board of the US-based scholarly journal The Hitchcock Annual. His pioneering work on British cinema includes Ealing Studios (rev. edn, 1999) and English Hitchcock (1999), and, as editor, All Our Yesterdays: 90 Years of British Cinema (1986); and he was researcher and co-writer of Stephen Frears's film Typically British: A Personal History of British Cinema (1995). The second edition of his book on Vertigo for the BFI Film Classics range was published in 2012. With Alain Kerzoncuf he is the co-author of Hitchcock Lost and Found: The Forgotten Films (2015).
'Titanic fatigue' became a familiar syndrome in the course of 2012 – the commemorative publications and exhibitions and TV programmes just kept relentlessly coming, not to mention the 3D reissue of James Cameron's film of 1997. Is there a danger of Hitchcock fatigue as well? We are nowhere near to a big Alfred Hitchcock anniversary (it is 113 years since his birth, and 32 since his death), but the challenge of the 'Cultural Olympics' inspired the BFI to mount, in Titanic year, a major Hitchcock offensive: restoration of the silent films, a complete South Bank retrospective, intensive publicity online and through other media.
... Hitchcock stands as arguably the closest we have to a universal representation of the cinema medium
Add to this the hype surrounding the latest 'Best Films' poll by Sight and Sound, in which Vertigo took over the top place from Citizen Kane, and the two imminent feature films (the Psycho-centred Hitchcock, from Hollywood, with Anthony Hopkins, and The Girl for BBC TV, with Toby Jones, centred on The Birds and Marnie), and we might soon feel in serious need of a Hitchcock moratorium.
And yet... the fact remains that Hitchcock stands as arguably the closest we have to a universal representation of the cinema medium, which makes him of special value to students of cinema at every level. This is not the same as claiming him (or his Vertigo) as 'the best', whatever that means. Forget the extravagant BFI claim that he is on a par with Shakespeare or Dickens as an English Great – aside from any quality issues, neither of them did the majority of their work abroad, or took American citizenship – and ponder instead the words of the American scholar Paula Marantz Cohen, writing in 2008: 'The appeal of Hitchcock to the theorist and historian of film is impossible to overstate. To study him is to find an economical way of studying the entire history of cinema.' The hype of 2012 is justified if it advances this understanding rather than simply underwriting the BFI's campaign slogan 'The Genius of Hitchcock'.
What makes Hitchcock such an instructively 'universal' figure is the way that, across a 50-year directing career, he covered such exceptionally wide ground: silent and sound cinema, mainstream and experimental, popular film and popular television, montage aesthetics and – notably with Rope in 1948 – the long take. And, of course, American cinema and European, involving a wide range of shaping influences.
The impact on him of German films and his early work in German studios: the impact of early Soviet films and especially of Soviet theory: these are well known. But Britain was his base for the first four decades of his life, and for his first two decades in the industry. Impressed, understandably, by the strength of his Hollywood work, commentators have struggled to come fully to terms with this awkward truth.
The clear plus side of the 2012 Hitchcock campaign is that it aggressively foregrounds Britain, at two levels. Firstly, by restoring, showcasing and celebrating the nine surviving silent films, and giving due attention to their sound-film successors of the 1930s. Secondly, by giving a sustained voice to British writers.
The BFI's publication 39 Steps to the Genius of Hitchcock is an impressive addition to the literature, a slick and rapid feat of assembly by editor James Bell, with extensive illustrations that would in themselves justify the £12 price; and the majority of the contributors are based in Britain.
If my calculations are right, the ratio is three British contributors to one American (plus a few from elsewhere). It is a striking reversal of what has become a regular imbalance the other way. The Hitchcock Annual –  in effect a Journal of Hitchcock Studies – is edited from America, and most contributors come from there. The same applies to the wide-ranging Companion to Alfred Hitchcock, published in 2011 by the Anglo-American firm Wiley-Blackwell: it has two American editors, and just two contributors from Britain among a total of over 30. In contexts like that, I have come to feel something of a Token Brit in an American crowd.
It would be wrong to express chauvinistic resentment. One can only admire and be grateful for the drive and eloquence of American scholars: it is they who have given us the two major Hitchcock biographies and much else, just as it is American archives –  the Margaret Herrick in Los Angeles and the Harry Ransom in Texas – that have used their  enviable resources to house and catalogue the papers respectively of Hitchcock and of his first Hollywood producer David O.Selznick. Likewise, it was researchers from California who located three reels of a 'missing Hitchcock' film, The White Shadow from 1924, in the depths of the New Zealand Film Archive, and have since reconstructed it and made it available – a terrific act of recovery.
http://www.youtube.com/watch?v=BnhJ_JnLdag
And (again) yet... In the absence of the original credit titles, the restorers get the name of the cameraman wrong, and they implausibly credit Hitchcock not only as art director, assistant director, and scriptwriter, but as film editor as well. Moreover, the associated publicity made wildly misleading claims. The eminent critic and scholar David Sterritt described it as providing "the missing link" in Hitchcock's career, "a priceless opportunity to study his visual and narrative ideas when they were first taking shape." Although it was directed not by Hitchcock but by Graham Cutts, Sterritt was happy to write off Cutts as no more than a "hack" – clearly anything of interest in it had to be ascribed to Hitchcock.
Nor did Sterritt or anyone else note that, immediately after the critical and commercial fiasco of The White Shadow, the Cutts-Hitchcock combination made The Passionate Adventure, a film which survives in full (albeit with inter-titles in German) and is in every way more impressive than its predecessor, and rather more significant as a 'missing link'. It has been accessible for years, but – like other silent films by Cutts and British contemporaries – only in Britain.
You can forgive Sterritt and company for having only a hazy knowledge of the early part of Hitchcock's career. At least we can't complain any longer that scholars in the US or anywhere else are unappreciative of the British films that he himself directed. The seminal Hitchcock books of the 1960s by François Truffaut and Robin Wood were so dismissive of their merits, in comparison with the Hollywood output, that for decades there was little incentive to bother with them – and it was hard to see them anyway. Now, with the help of steadily-increasing DVD availability, that battle has been decisively won.
'To study him is to find an economical way of studying the entire history of cinema'
But a second battle is still in progress. The David Sterritt view is still common: Hitchcock as a solitary Man of Cinema struggling to assert himself, in those formative years, in a hostile environment, alongside colleagues and contemporaries who were no better than 'hacks'.  The downside of the BFI's campaign, and of the related book, is that it tends by default to reinforce this view of The Genius of Hitchcock. But in the words already quoted from Cohen, 'To study him is to find an economical way of studying the entire history of cinema' – and the British cinema in which he was formed is an important part of that history.
The BFI could – should – follow its Hitchcock offensive by a parallel contextual series: surviving films by Graham Cutts and others, and a high-profile book that complements the '39 Steps' one by bringing together material about, and by, these Hitchcock contemporaries. The trade papers, which we know that he read assiduously, provide rich material, for a start. Actor-director Henry Edwards discusses at length, in 1924, the distinction between Suspense and Surprise that Hitchcock will take over as his own. Cutts in 1927, soon after Hitchcock has started to direct for himself, experiments with a moving-camera strategy at the expense of conventional editing, and articulates his rationale for doing so in ways that Hitchcock will echo 20 years later as he embarks on Rope. And in a series of articles from 1918 onward, Eliot Stannard formulates a whole range of ideas about film construction that startlingly anticipate Hitchcock's own later dicta. While Hitchcock did not collaborate with Edwards, he worked on seven successive films directed by Cutts, and Stannard was his regular screenwriter on the nine films he went on to direct before Blackmail. To say that Hitchcock learned a lot from that pioneering pair, as well as from his time at the short-lived British outpost of the American company Famous Players-Lasky, is not to diminish him, far from it: his genius was precisely to absorb ideas from anyone and anywhere, and to incorporate them with extraordinary skill in to his own 'trademarked' practice.
There is, in fact, plenty of good revisionist work in place already on silent British cinema, for instance by Christine Gledhill on Cutts and others, and by Nathalie Morris on Alma Reville, who was a veteran of British studios before she met her future husband. The annual British silent cinema weekend has for many years (most recently in Cambridge) screened an impressive range of films, making a point of not privileging Hitchcock. But this kind of work has had limited international impact, and little influence on the main stream of Hitchcock Studies. The two kinds of work just need to be brought properly together. That is one way of freshening up the agenda and avoiding Hitchcock fatigue.
Charles Barr
Postscript
Thanks to the initiative of the French scholar Alain Kerzoncuf, and to a grant from the Leverhulme Foundation, research is now under way on Hitchcock: Lost and Found, aiming to fill some of the gaps in the Hitchcock record – in particular by tracking down more of the initial films on which he worked, along with new data about them. Any information or leads on any of the following titles will be gratefully received: c.barr@cantab.net
Famous Players-Lasky British, 1920-1922
Hitchcock's roles: intertitles + other assistance
The Call of Youth (directed by Hugh Ford)
The Great Day (Hugh Ford)
The Princess of New York (Donald Crisp)
Appearances (Donald Crisp)
Dangerous Lies aka Twice Wed (Paul Powell)
Mystery Road (Paul Powell)
[Beside] The Bonnie Brier [or Briar] Bush (Donald Crisp)
Three Live Ghosts (George Fitzmaurice)
Love's Boomerang aka Perpetua (John S.Robertson)
The Man from Home (George Fitzmaurice)  Dutch version survives
Spanish Jade (John S.Robertson)
Interim, 1922-23
Hitchcock's roles: various, as member of studio staff
Number Thirteen aka Mrs Peabody (Hitchcock, uncompleted)
Tell Your Children aka Lark's Gate (Donald Crisp)
Flames of Passion (Graham Cutts)   Dutch version survives
Paddy the Next Best Thing (Graham Cutts)
Always Tell Your Wife (Hugh Croise + Hitchcock)  survives in part
Michael Balcon/Gainsborough, 1923-25
Hitchcock's roles: writer, art director, assistant director
All five directed by Graham Cutts
Woman to Woman
The White Shadow survives in part
The Passionate Adventure survives in German version
The Blackguard survives in German version
The Prude's Fall aka Dangerous Virtue survives in part
Later films still being sought:
An Elastic Affair (short film, 1930)
and of course
The Mountain Eagle aka Fear O'God (1926)